St. Joseph's Hospital Health Center New Emergency Helipad
What was the Challenge?
The hospital requested a need to provide medical air support and transfer of critical car patients.  The biggest challenge of this project was constructing a helipad on an existing building and whether the structure could take the additional loading and support for the landing structure and helicopter. An additional challenge was providing accessible access from the helipad into the hospital for patients on a stretcher with accompanying medical personnel and equipment.
How did Barton & Loguidice provide a solution?
Barton & Loguidice exposed the existing steel structure of the building, and extended the existing columns, and designed a new structural support system for the loading platform. The entire new systems were provided with a galvanized finish and the roof was sealed with a liquid membrane with an extended warranty. B&L also designed a new roof top vestibule and ramp that extended out to the landing structure for accessibility.
Why was the project a success?
Our team was able to construct a helipad that was approved by the FAA for landing of a helicopter on the building structure, allowing the hospital to provide air transport for critical care patients.
Project At a Glance
Services
Architecture & Interior Design
Related Articles
Barton & Loguidice Acquires Bivens & Associates Architects, PLLC
Read Article
Project Gallery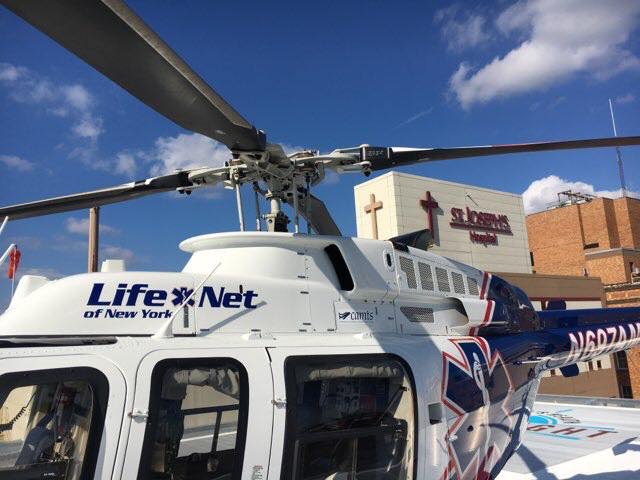 At Barton & Loguidice we're passionate about our clients, our work, and making a positive impact on the world around us. Learn more about our mission and culture.
Firm Overview