Solvay UFSD Fleet Fueling Station
What was the Challenge?
As part of a Capital Improvement Project, a new Transportation Center was to be constructed within the same footprint as the existing aging Bus Garage for the Solvay Union Free School District.   The project involved demolition of the existing bus garage which included a small fleet fueling station consisting of a single 2,000-gallon diesel fuel aboveground storage tank with a single-hose dispenser.  The district desired a larger fueling station to accommodate their fleet of buses and vehicles along with potential future shared service use.
How did Barton & Loguidice provide a solution?
B&L teamed with the district's architect, King + King Architects, as part of the Capital Improvement Project to provide design, bidding, and construction administration services for a state-of-the-art fleet fueling station at the district's new Transportation Center.  B&L reviewed design and equipment options with the district and worked with King + King and their team to locate the fueling station in an area of the new Transportation Center parking lot to optimize use and bus parking.
Why was the project a success?
The new fleet fueling station features an all aboveground fueling system with a 2,000-gallon gasoline and 2,000-gallon diesel fuel compartmented aboveground storage tank and piping, an overhead canopy to protect employees and equipment from the elements, and 2 fueling lanes with 2 dispensers and 4 hoses that allow for multiple buses and vehicles to fuel at the same time.  The new system provides real-time fuel use tracking and system monitoring and meets the district's fueling needs while ensuring environmental compliance for years to come.
Project At a Glance
Services
Construction Services
Environmental Engineering & Compliance
Project Gallery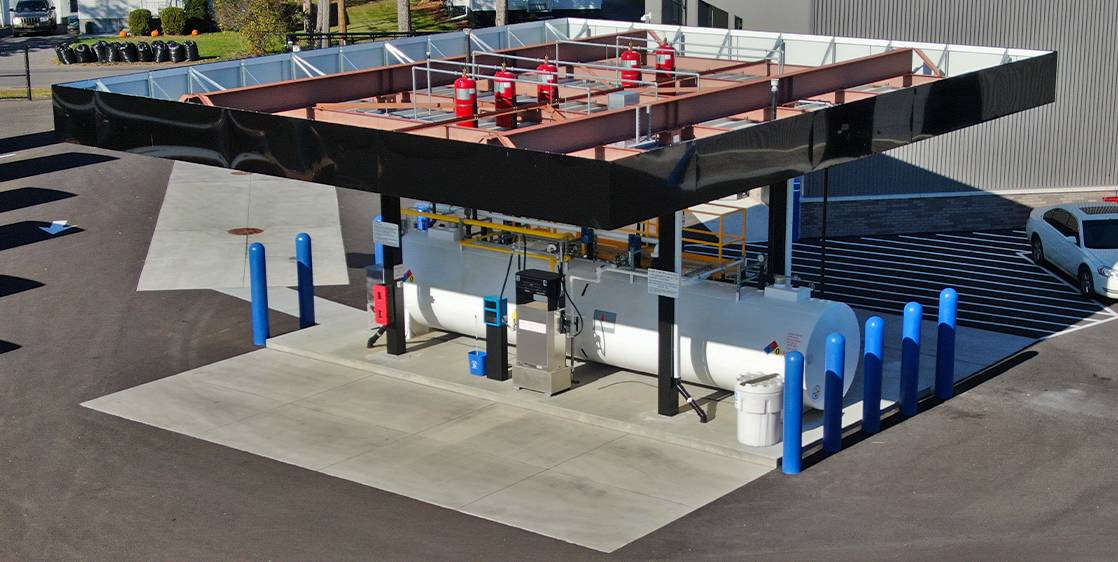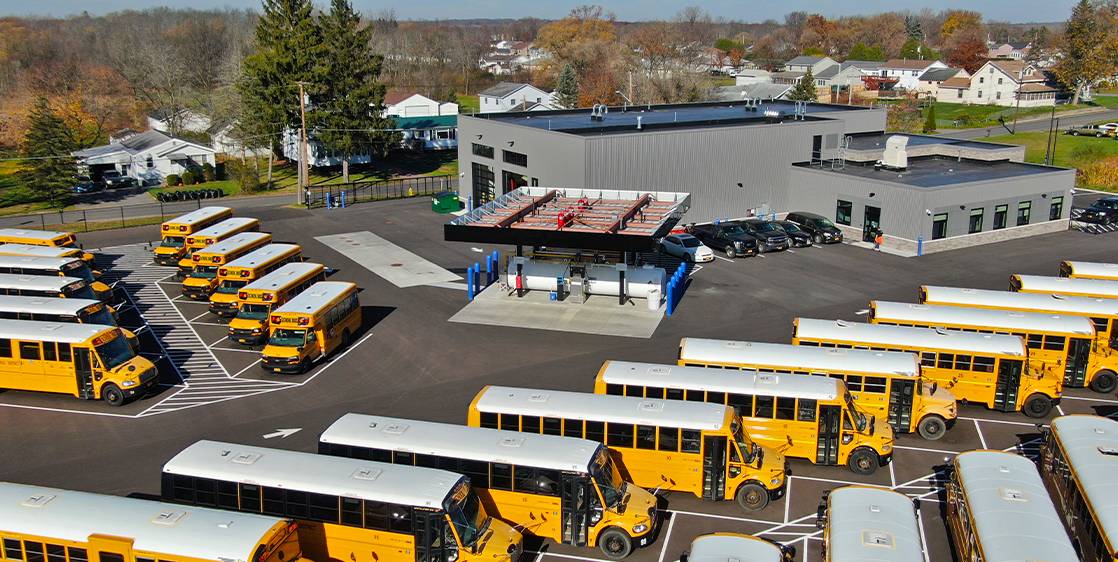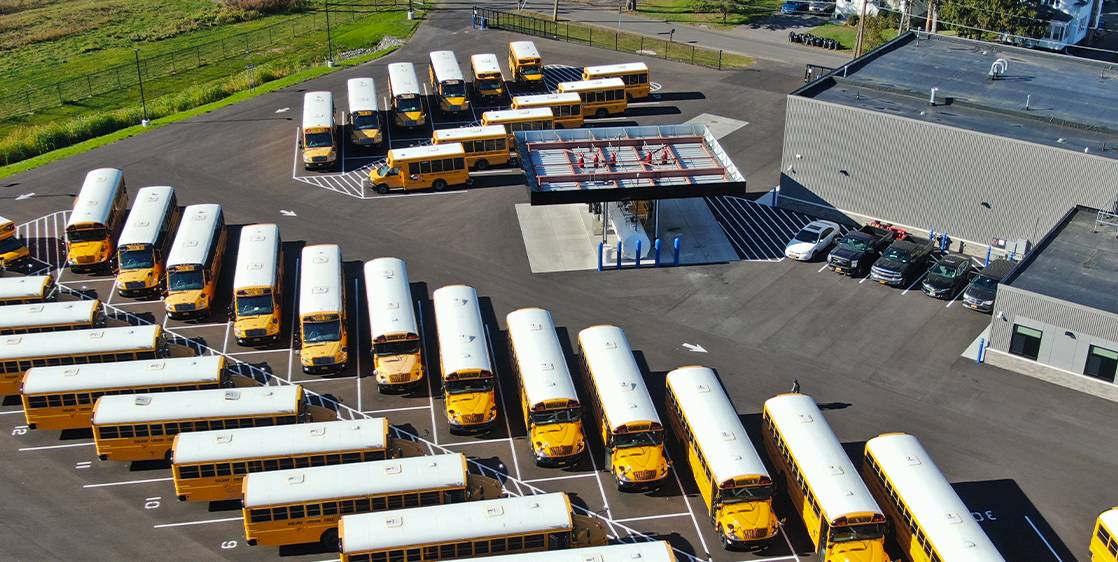 At Barton & Loguidice we're passionate about our clients, our work, and making a positive impact on the world around us. Learn more about our mission and culture.
Firm Overview