Somers CSD Synthetic Turf Fields
What was the Challenge?
After 10 years of use, the synthetic turf fields at Somers Central School District High School needed to be updated, utilizing with a more modernized technology and improved site design.
How did Barton & Loguidice provide a solution?
Our landscape architects have a long history of working with the Somers Central School District, beginning with the design and construction observation of the original installation of the two new synthetic turf athletic fields, a 400-meter running track, and a natural grass baseball field. Drawing on this experience and relationship, B&L worked with the district to design and develop the replacement of two 10-year-old synthetic turf fields, removing the existing turf and replacing them with new turf installed on a dynamic shock pad material to demonstrate the importance of safety, speed and impact performance. At the same time, B&L designed the reconstruction of the 400-meter running track by converting it to an all-weather rubber surfaced facility.
Why was the project a success?
The two new turf fields offer a more reliable, environmentally safe, and realistic-looking grass playing surface, and the new track surface provides an upgrade for their track and field program, while allowing for increased comfort and safety during recreational sports and activities.
Project At a Glance
Services
Athletic Facilities
Construction Services
Landscape Architecture
Related Articles
Community Visioning is the First Step in Climate Action
Read Article
Project Gallery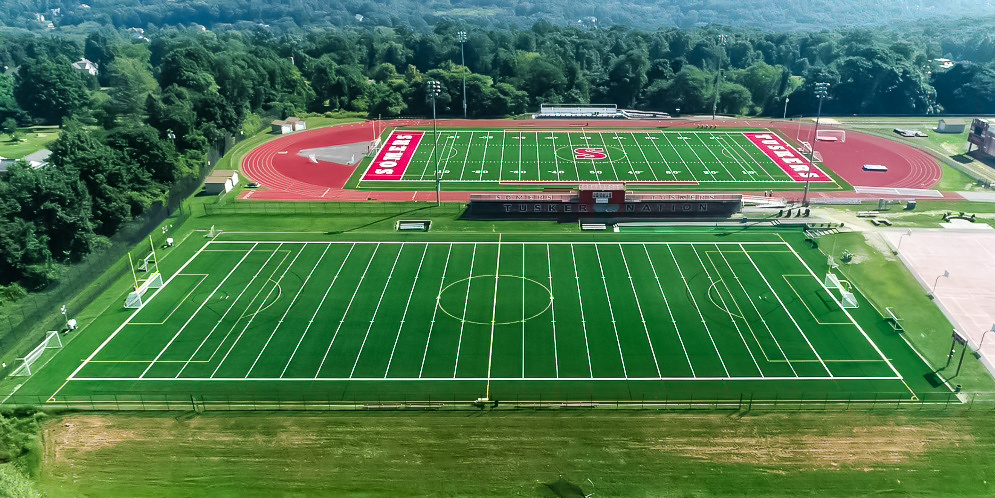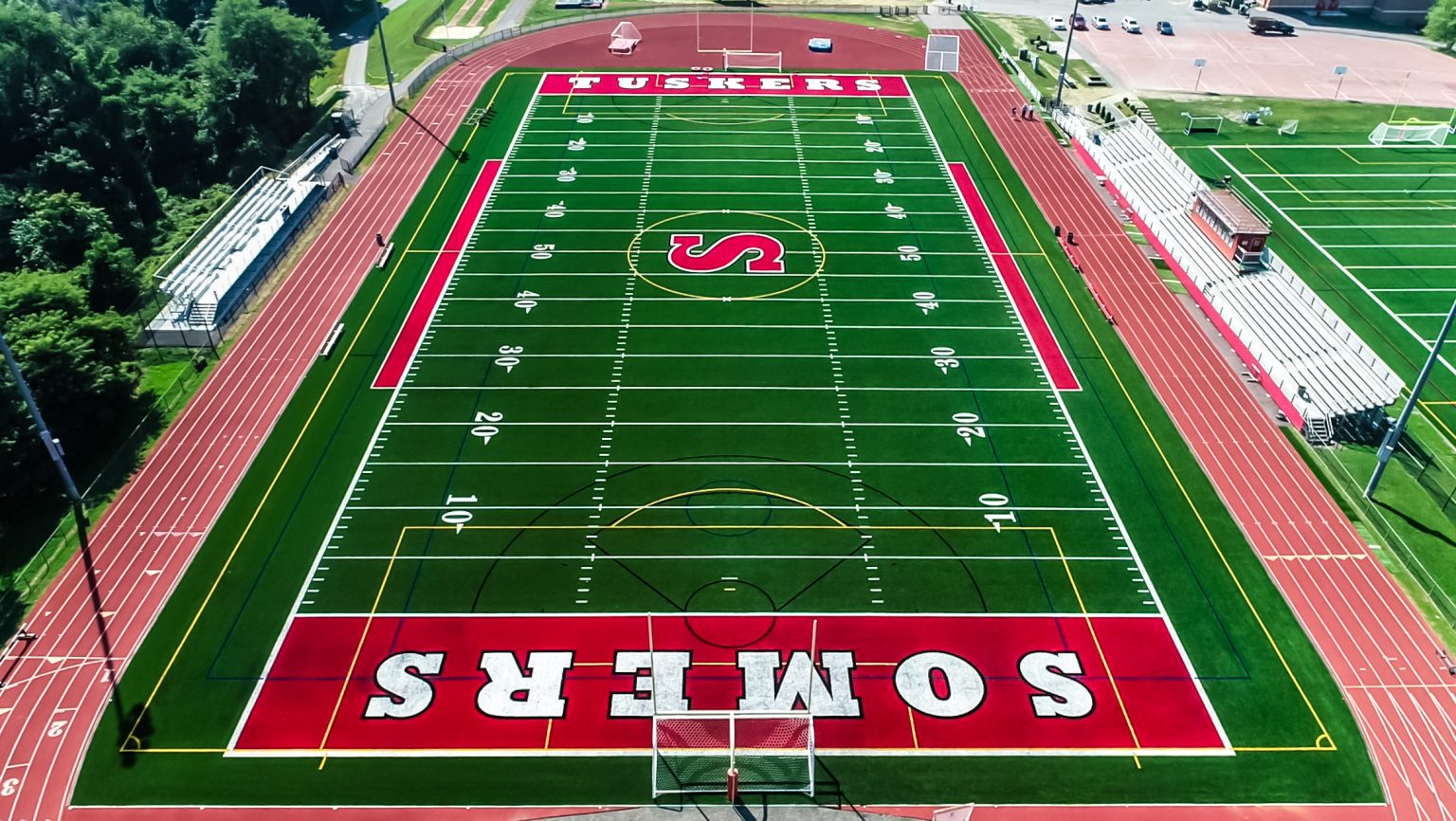 At Barton & Loguidice we're passionate about our clients, our work, and making a positive impact on the world around us. Learn more about our mission and culture.
Firm Overview