War on Terror Memorial
What was the Challenge?
A concept plan was developed in 2018 for a memorial to honor the sacrifices of those who served in the U.S. Armed Forces at a selected site within Highland Park South. The memorial honors the sacrifices of those who served in the U.S. Armed Forces from the Persian Gulf War to the conflict in Afghanistan. Maintaining and enriching the historical character of the park was a top priority in the Master Plan Update, both in location and design.
How did Barton & Loguidice provide a solution?
B&L engaged with many stakeholders, including the Highland Park Neighborhood Association, the Monroe County Veterans Administration (MCVA), and other local veterans. This created a blended team which brought the project to fruition. The memorial consists of a fully accessible seating terrace flanked by 10 columns that honor each branch of the military and commemorate the Afghanistan War, Gulf War, Iraq War and Desert Storm. Stone seat walls face expansive views to the southeast. A Fallen Soldier sculpture is located in the center of the terrace, and accent lighting illuminates the Memorial after dark. Local veteran's groups collaborated with Monroe County on fundraising and construction concluded just before September 11, 2021 – the 20th anniversary of the September 11th attacks.
Why was the project a success?
The Warriors of Freedom Memorial is the result of a long-term effort by a dedicated community group that included our B&L design team. Designed for a new generation of veterans, the memorial is a space for remembrance and hope. It honors those who served while integrating well within the south end of Highland Park near other memorials.
Project At a Glance
Services
Community Planning
Landscape Architecture
Project Gallery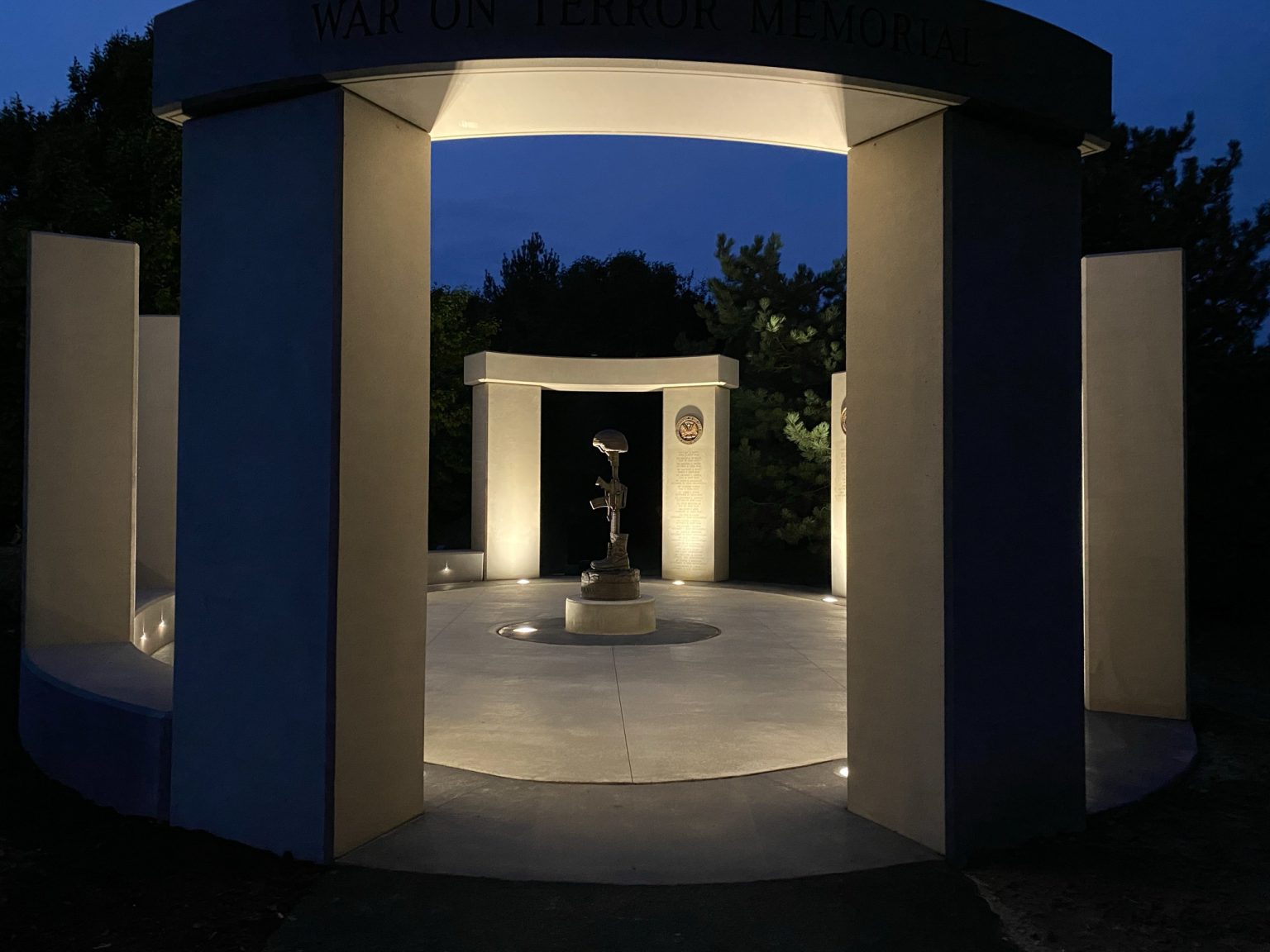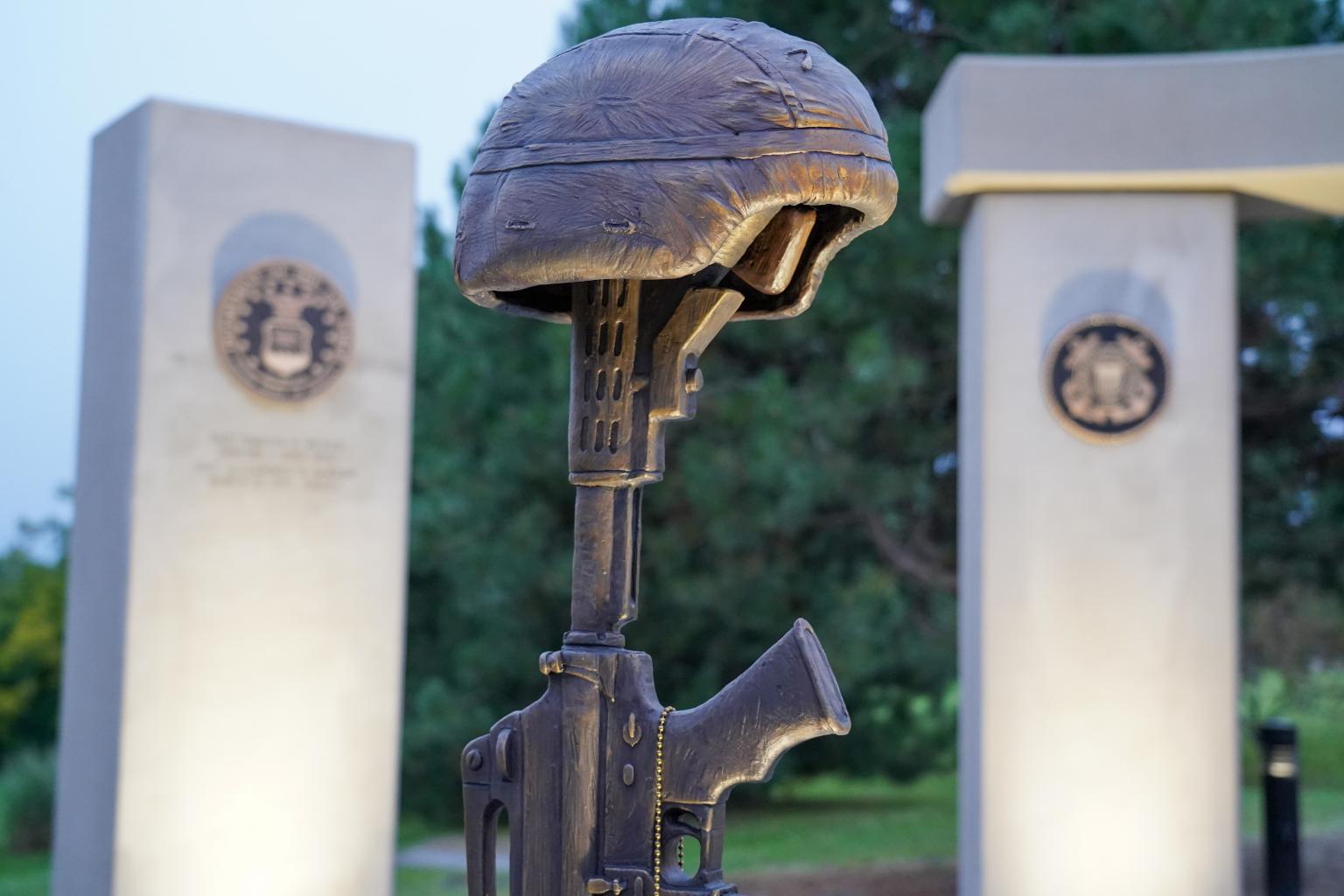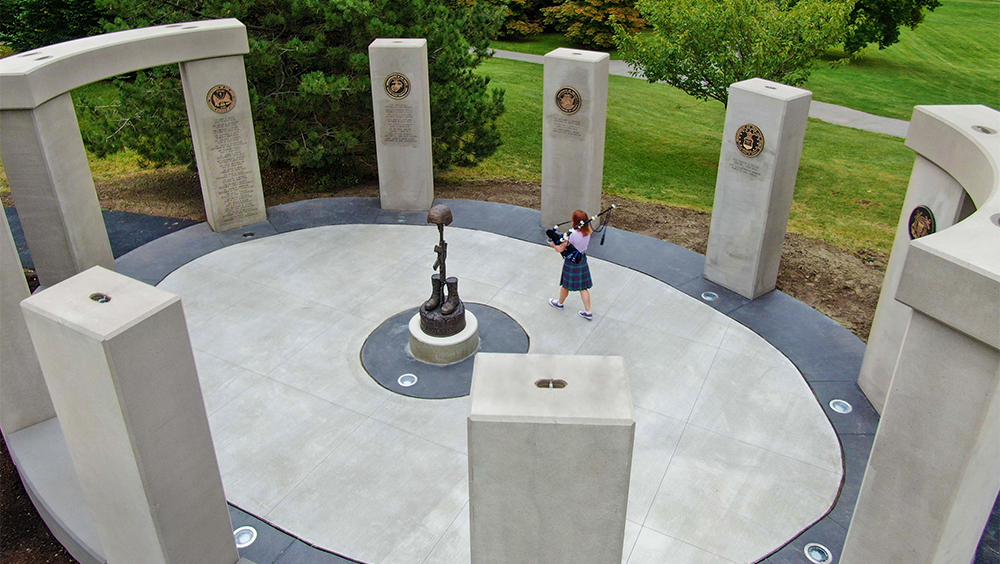 At Barton & Loguidice we're passionate about our clients, our work, and making a positive impact on the world around us. Learn more about our mission and culture.
Firm Overview