Frankfort Sewer Rehabilitation Project
What was the Challenge?
The Village of Frankfort's sanitary sewer system components, some dating back to the early 1900s, had outlived their service lives and variations in seasonal wet-weather flows indicated that there were structural defects within the collection system. Clean water, or inflow and infiltration (I/I) was entering the system, resulting in reduced system capacity, an increased risk of sewer backups or overflows, and increased wear and tear on the county pump station and wastewater treatment plant components.
How did Barton & Loguidice provide a solution?
B&L helped the village obtain a $30,000 Engineering Planning Grant to fund an I/I study consisting of historical flow estimates, I/I flow projection, manhole inspections, smoke testing, night-time flow observations, CCTV inspections, and development of capital project alternatives. B&L identified structural as well as I/I related deficiencies throughout the village and developed capital project alternatives using trenchless technologies.
The village was awarded CWSRF hardship funding to proceed with a $6.23 million village-wide sanitary sewer rehabilitation project using trenchless technologies such as Cured in Place Pipe (CIPP) lining, lateral grouting, manhole sealing, and manhole lining.
Why was the project a success?
The use of trenchless technology allowed for an affordable project with minimal construction disturbance throughout the village. The system-wide rehabilitation allows the sanitary system to run more smoothly with reduced risk of overflows and backups.
Project At a Glance
Services
Funding First
Wastewater & Water Resource Recovery
Related Articles
NYS Program Supports Proactively Protecting Drinking Water Sources
Read Article
Project Gallery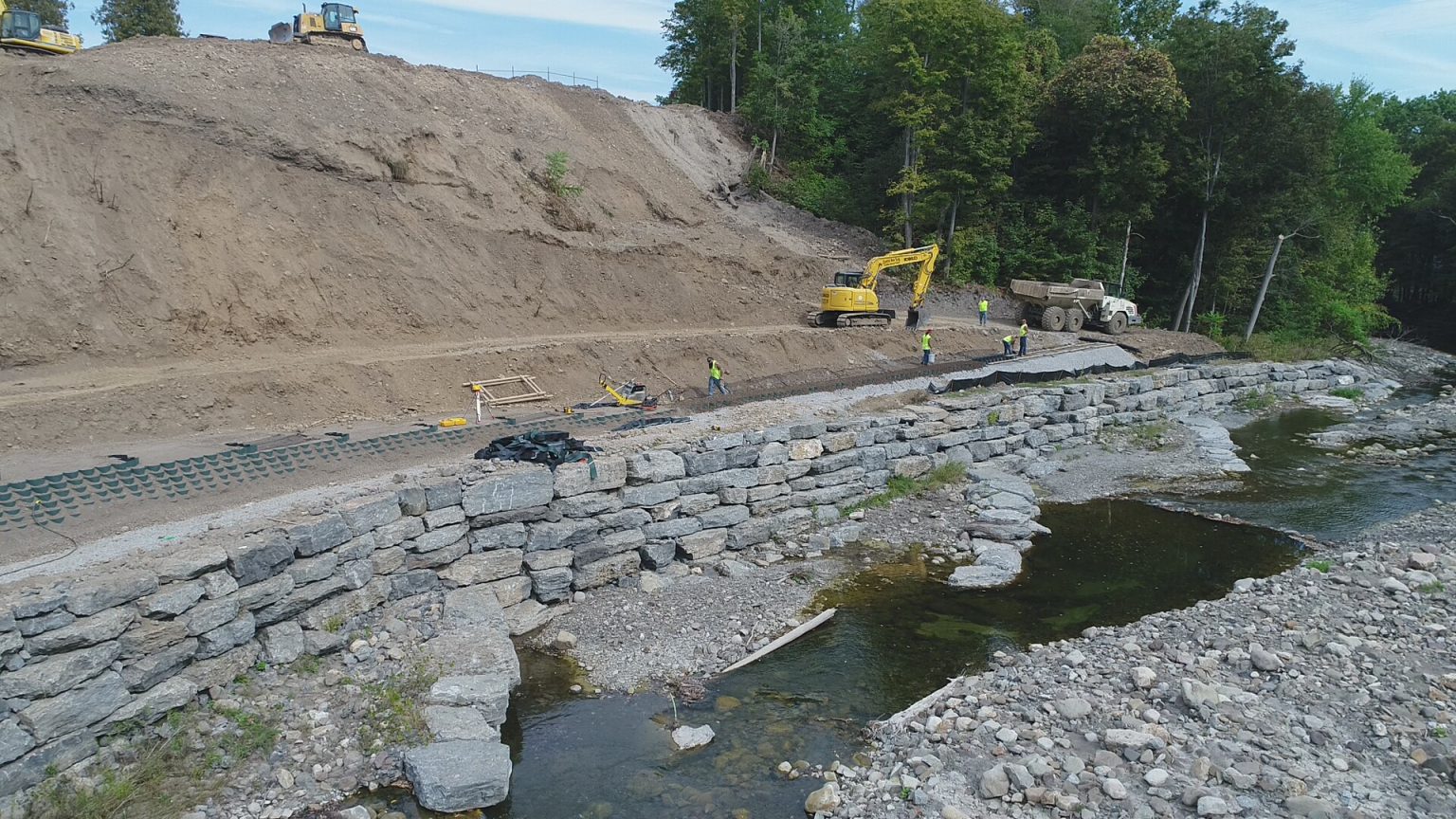 At Barton & Loguidice we're passionate about our clients, our work, and making a positive impact on the world around us. Learn more about our mission and culture.
Firm Overview