Rochester Museum Green Showcase
What was the Challenge?
The Regional Green Infrastructure Showcase at the Rochester Museum and Science Center (RMSC) provides a living laboratory, an outdoor classroom, and a real‐life demonstration of how Green Infrastructure (GI) practices can contribute to water quality, community sustainability, and urban revitalization.
How did Barton & Loguidice provide a solution?
The project brings together natural systems and builds environments through the use of living landscapes as functional infrastructure. The Showcase significantly improves water quality and connects seamlessly to the existing RMSC facilities and to the surrounding community. The showcase's concept design was developed collaboratively with RMSC staff and local partners, including the Storm Water Coalition of Monroe County and the Rochester Institute of Technology. The design embraces a synergy of environmental science, art, and architecture to achieve specific performance targets.
Why was the project a success?
The Showcase is a cohesive set of site improvements on the RMSC campus that demonstrate a variety of GI practices and provide information to the public regarding those practices. In order to complete the project, approximately 26,300 square feet of porous pavements were installed as well as 4,300 square feet of bio-retention gardens. During a 1" rain event, the GI practices allow over 28,000 gallons of storm water to infiltrate and return to ground water. An estimated one million gallons of water per year will be diverted from the Rochester combined sewer system.
Project At a Glance
Services
Landscape Architecture
Site & Civil Engineering
Project Awards
2016 Merit Award of Achievement for Build Design from NY Upstate ASLA
2017 Honor Awards of Excellence for Research & Communication
Project Gallery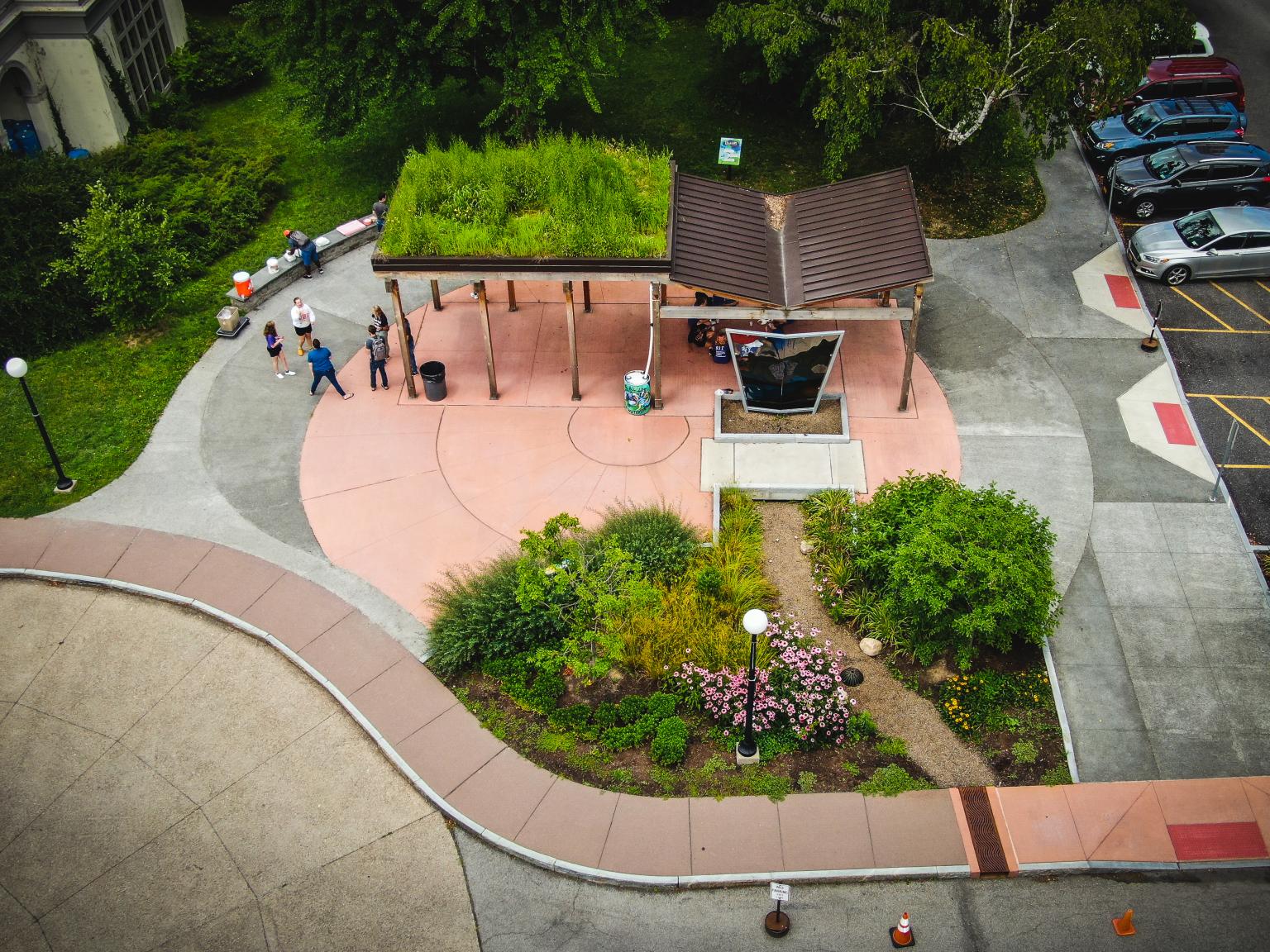 At Barton & Loguidice we're passionate about our clients, our work, and making a positive impact on the world around us. Learn more about our mission and culture.
Firm Overview