Chautauqua Avenue Green Street Retrofit
What was the Challenge?
Chautauqua Avenue, and the historic village center that is located within the project limits, is a defining feature of Lakewood. The project provided an opportunity to enrich the character of the village and to design a streetscape that will enhance the charm of the village center, all while promoting and improving stormwater quality to the lake. The vision was outlined as a "brand that identifies the community personality and scale as a waterfront village with appropriate small-scale shopping and restaurants".
How did Barton & Loguidice provide a solution?
The Chautauqua Avenue Green Street Retrofit Project consisted of a streetscape concept to provide sustainable and maintainable infrastructure improvements, including installation of Green Infrastructure practices to provide water quantity and quality benefits within the Village of Lakewood. Green Infrastructure practices selected for the project include Permeable Interlocking Concrete Pavement (PICP) systems, flexible porous pavement, stormwater tree trenches, and planted landscape areas. Chautauqua Avenue business owners were incorporated into the design selection and construction was planned so as to minimize disruption to their operations.
Why was the project a success?
The project strengthened community in the village through enhancing the sense of place of Chautauqua Avenue and the Lakewood business district, as well as serving as a steward for water quality improvements to the lake. This project will serve as a catalyst for regional municipal stormwater retrofits and created an improved village core to benefit local businesses.
Project At a Glance
Services
Community Planning
Complete Streets
Highway Engineering
Landscape Architecture
Site & Civil Engineering
Watershed Science & Stormwater Management
Related Articles
Barton & Loguidice Acquires JTM Associates, LLC
Read Article
Project Gallery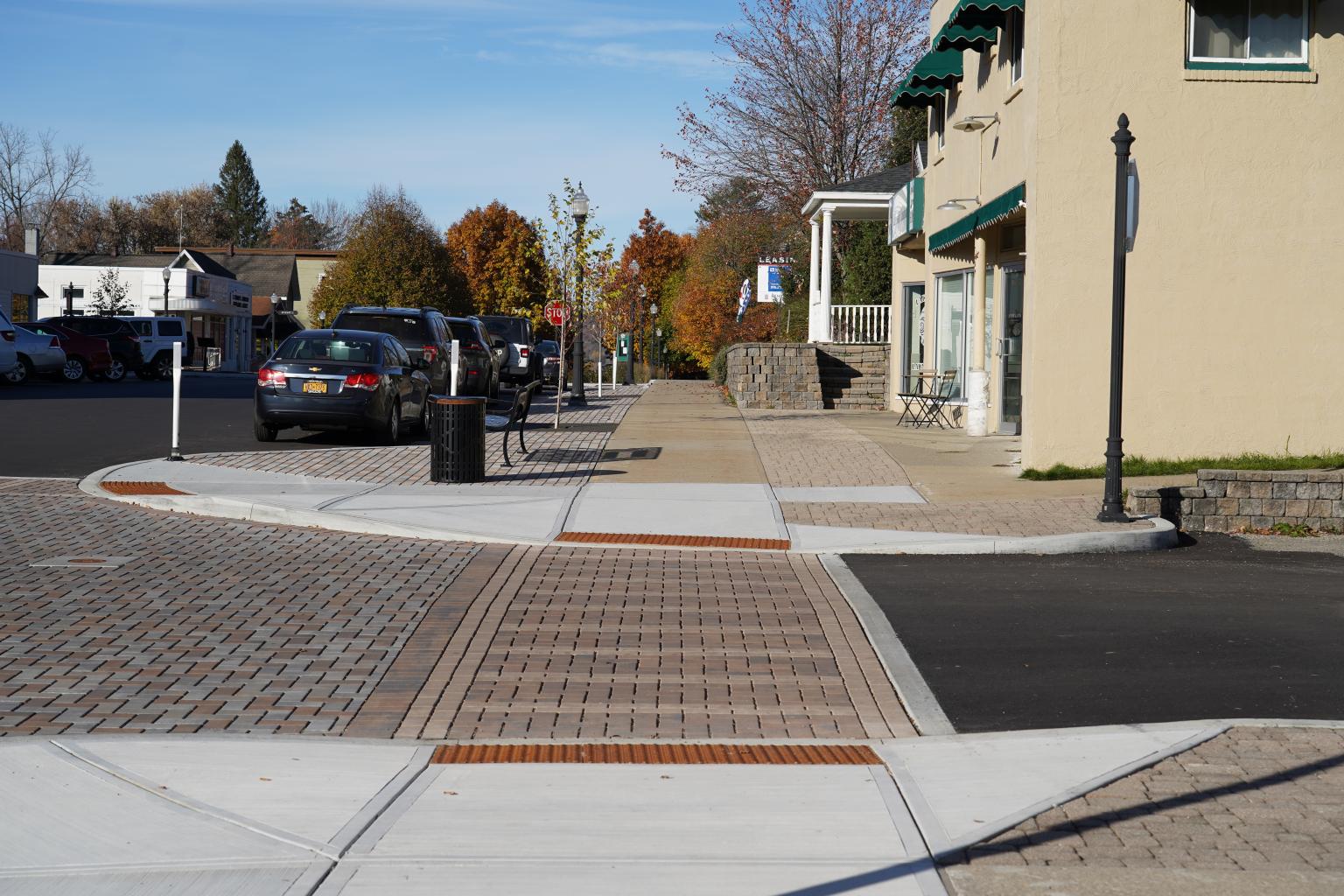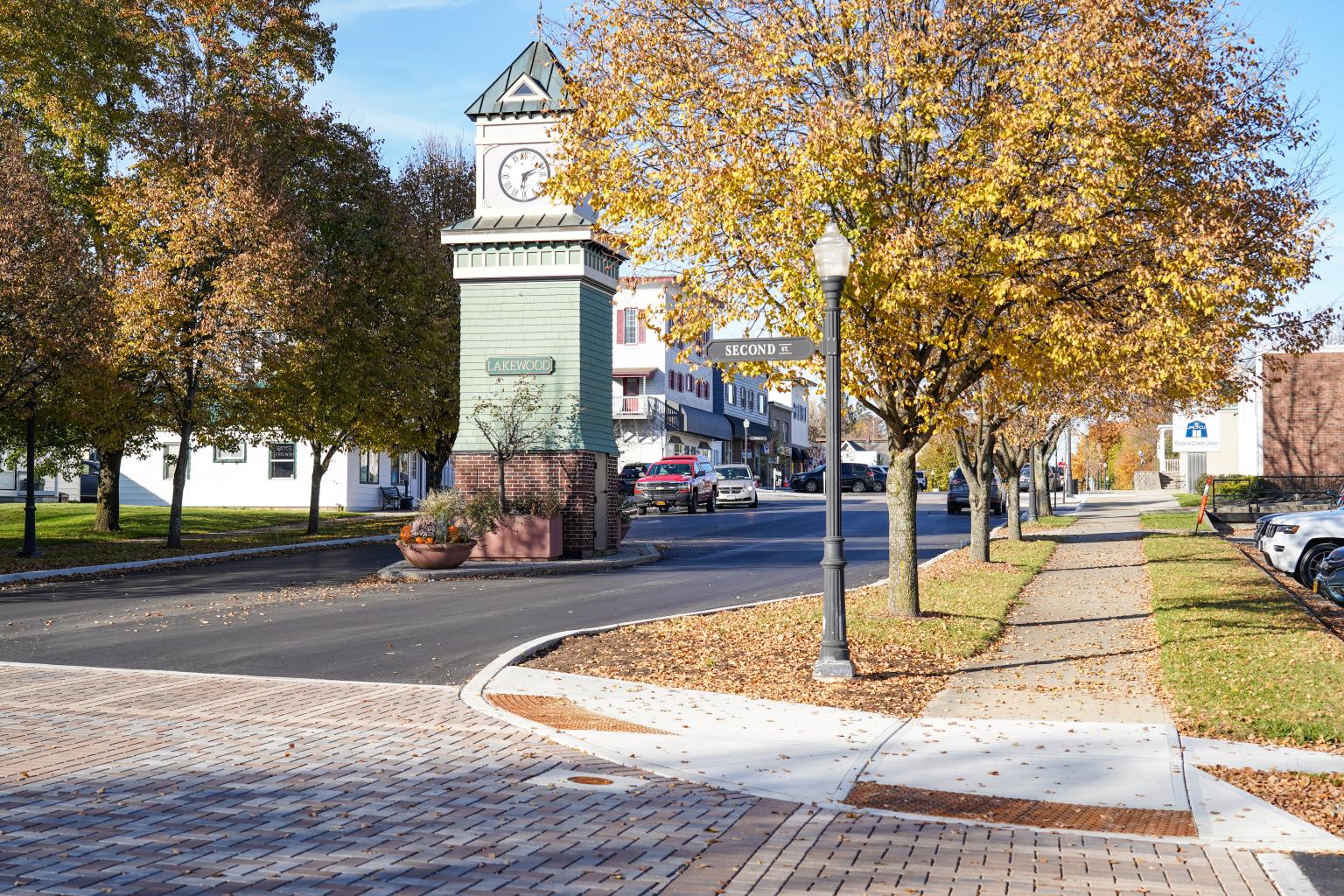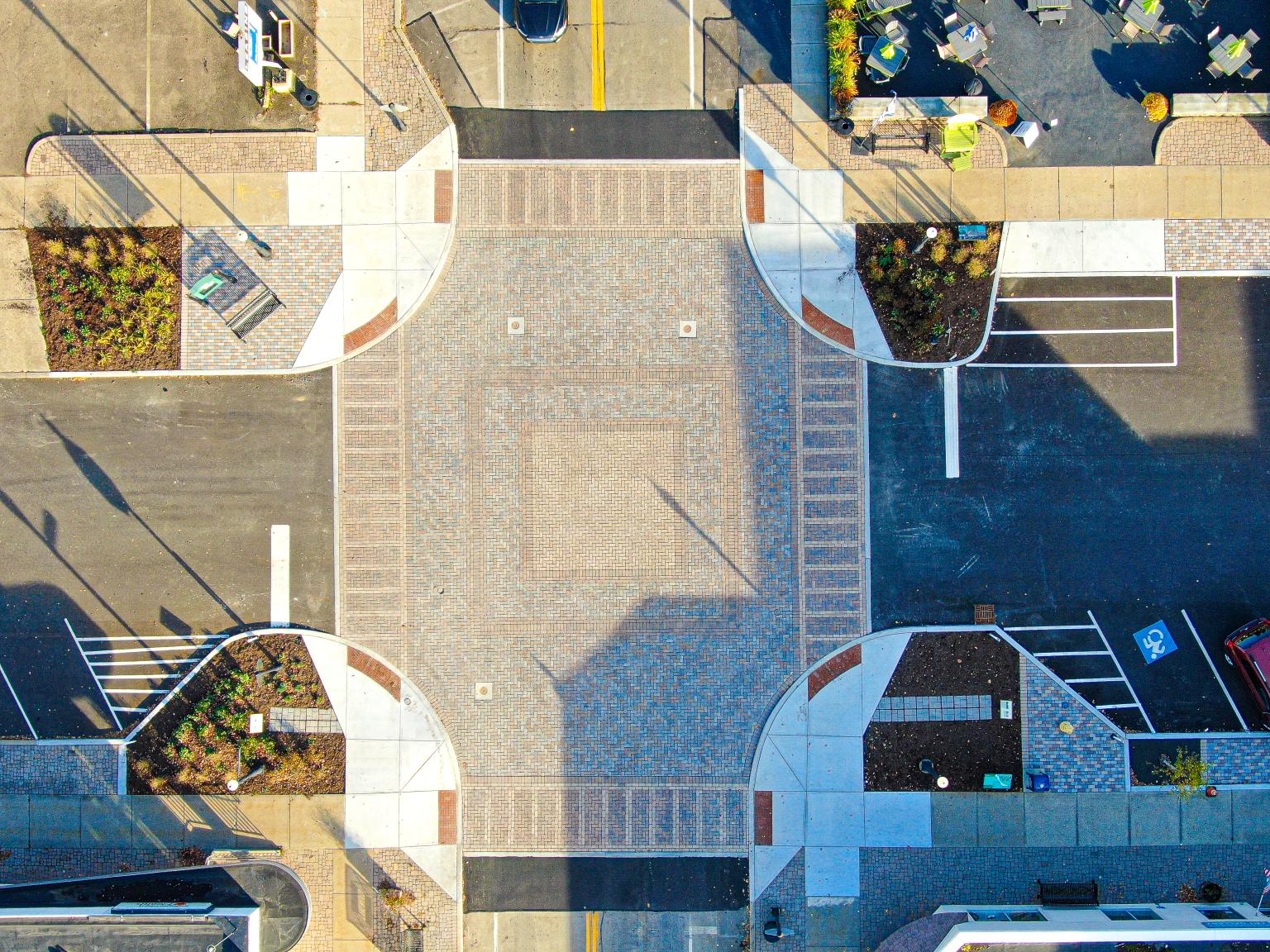 At Barton & Loguidice we're passionate about our clients, our work, and making a positive impact on the world around us. Learn more about our mission and culture.
Overview