Highland Park Lilac Adventure Zone
What was the Challenge?
In 2017, Barton & Loguidice completed the Master Plan Update for Monroe County Highland Park South. One of the priorities identified in the update was the redevelopment of the former Cornell Cooperative Extension site. This site represented a unique opportunity for restoration and new programming within the park.
How did Barton & Loguidice provide a solution?
Through a collaborative process driven by public input, a plan was developed that emphasized environmental sustainability, context-sensitivity, and inclusive opportunities for healthy outdoor activity.
Why was the project a success?
The nature play area, constructed by Monroe County Parks staff, features an expansion of the historic lilac collection, new accessible pathways with seating, picnic pavilions, public parking, bike racks, and an innovative nature play area.
The complex of free-form timber structures, using materials salvaged from within the county parks system, provides opportunities for kids of all ages to explore, discover, and learn by moving. The play zone encourages imagination and free play and a variety of social spaces are embedded within the site that support multi-generational family interaction. The Lilac Adventure Zone provides children opportunities for safe and unscripted play, while parents relax and watch their children explore the free-form, unstructured environment.
Project At a Glance
Services
Community Planning
Landscape Architecture
Related Articles
New Outdoor Pavilion/Classroom at Rochester Childfirst Network Crafted and Raised by New Energy Works Timberframers, Rochester, NY, November, 28, 2018
Read Article
Project Gallery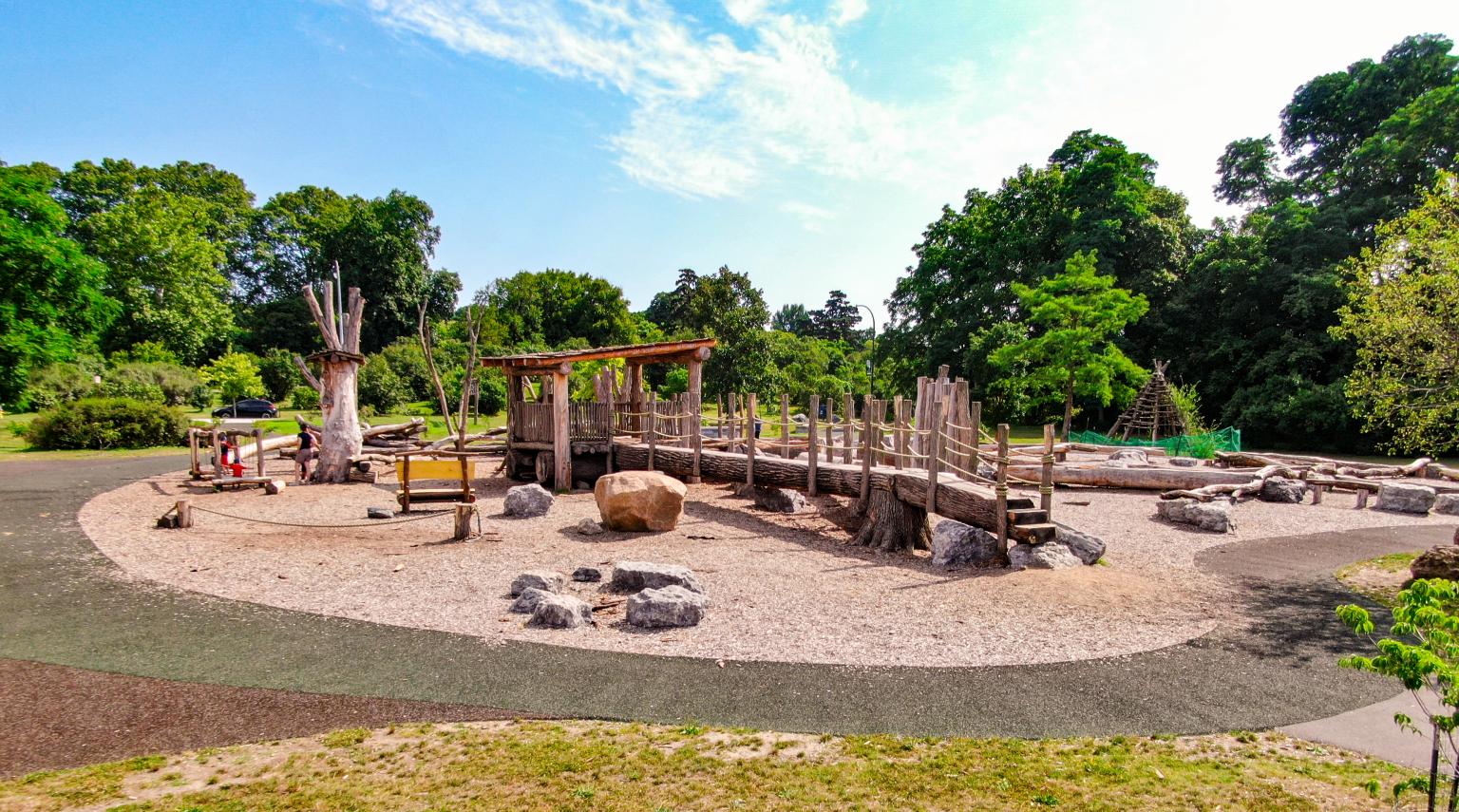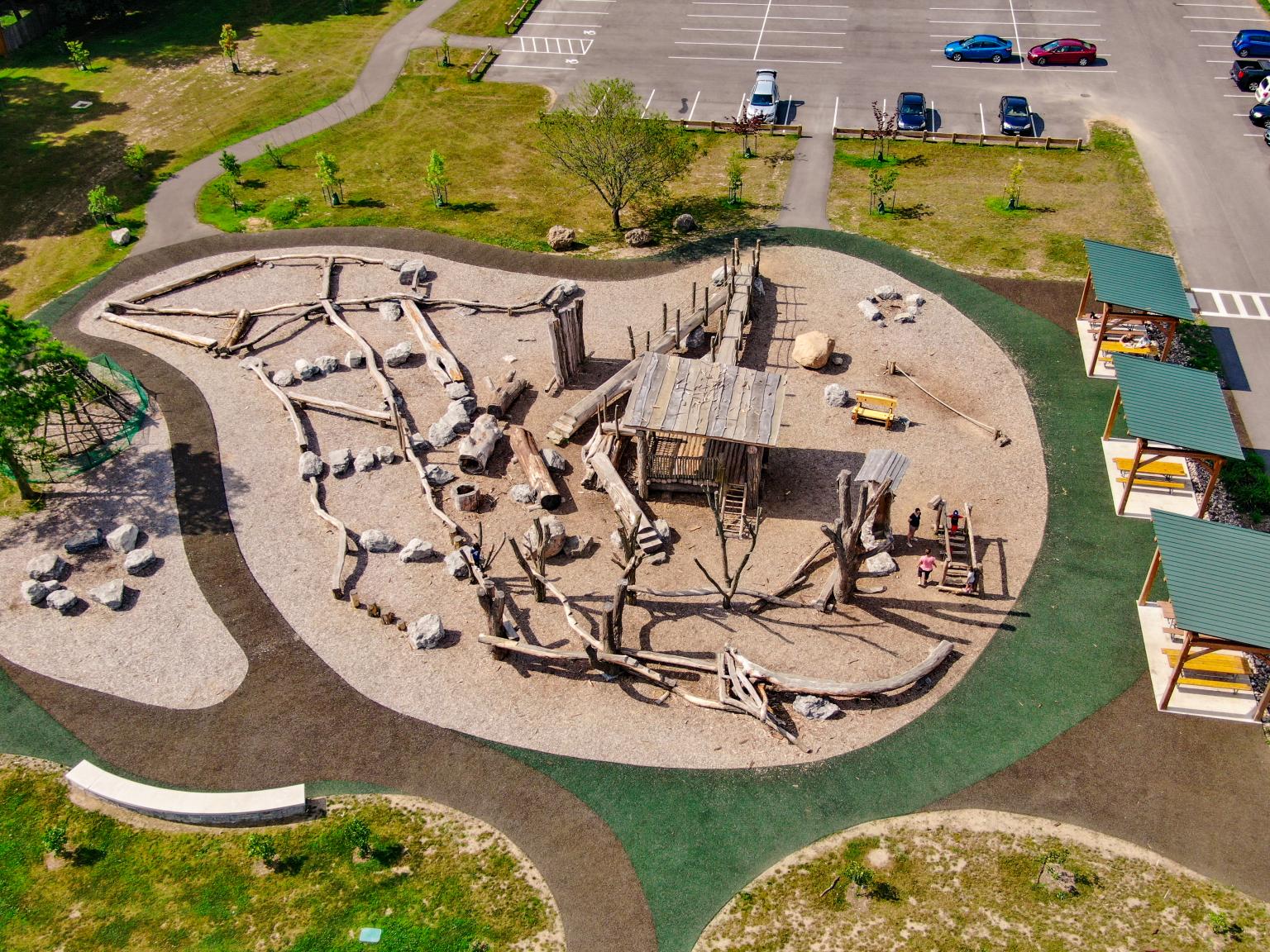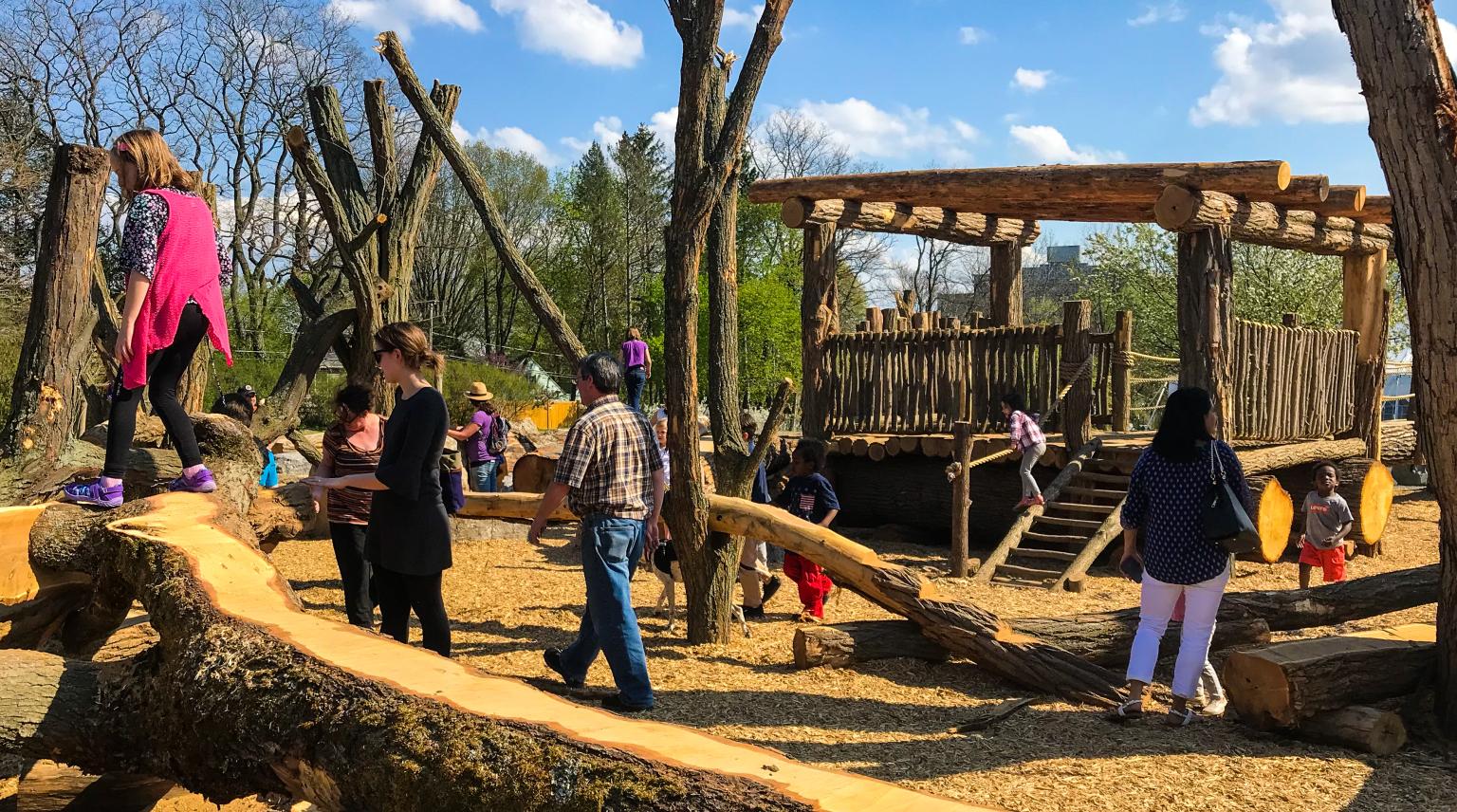 At Barton & Loguidice we're passionate about our clients, our work, and making a positive impact on the world around us. Learn more about our mission and culture.
Firm Overview