Replacement of County Route 24 Bridge over Grasse River
What was the Challenge?
The County Route 24 bridge replacement project was selected under the first round of the BridgeNY program.  A few months into the design, the structure was issued a "red flag," causing the bridge to be load posted and reduced to a single travel lane.  The reduced load posting divided the community in half, requiring school buses, emergency vehicles and other large trucks to utilize long detours to bypass the crossing.
How did Barton & Loguidice provide a solution?
Through a cooperative effort with St. Lawrence County, NYSDOT and Barton & Loguidice, the project schedule was accelerated, and construction was moved ahead by a full construction season.
Why was the project a success?
The project team overcame numerous obstacles during the design, including eliminating impacts to the endangered mussels located adjacent to the bridge, addressing contaminated soils from an abandoned gas station and significant overhead utility relocations.  It took the combined efforts of the county, NYSDOT and B&L to complete the project within 12 months of design authorization.
Project At a Glance
Services
Bridge Engineering
Ecology
Related Articles
Celebrating Transportation Awareness and Project Completion
Read Article
Project Gallery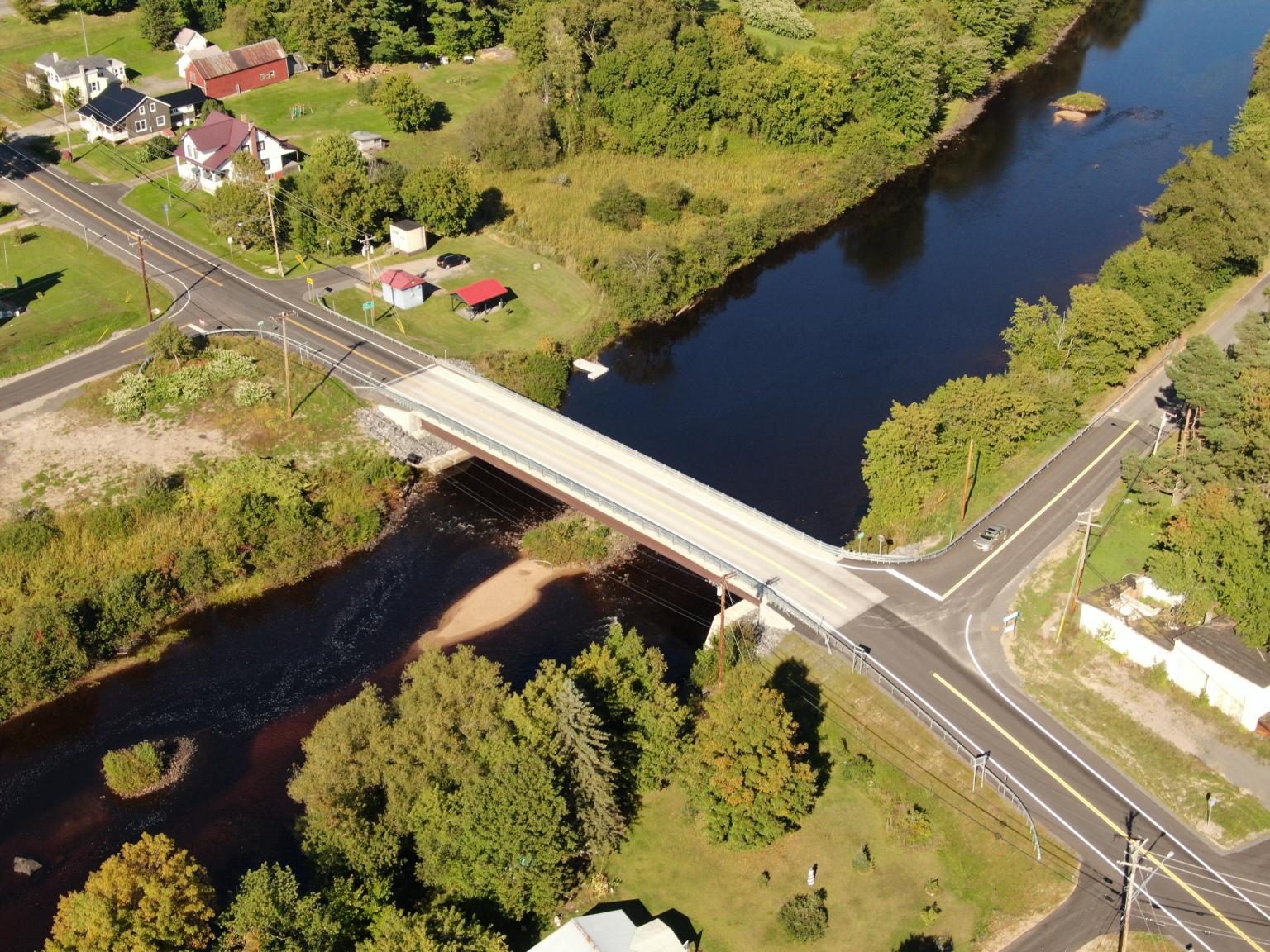 At Barton & Loguidice we're passionate about our clients, our work, and making a positive impact on the world around us. Learn more about our mission and culture.
Firm Overview