Port Chester High School – New Synthetic Turf Field and Track Improvements
What was the Challenge?
To reconstruct the existing six (6)-lane-all-weather track along with building an 89,100 SF synthetic turf field and relocating the field events. Additional parking was requested on site to accommodate users. This $1.6-million-dollar athletic field improvements project is for Port Chester High School.
How did Barton & Loguidice provide a solution?
B&L worked with Fuller and D'Angelo, P.C., Architects and Planners to create a synthetic turf field and reconstruction of the six (6)-lane-all-weather track in order to upgrade and enhance the school's athletic facilities addressing all programmatic users on campus. A relocation of the field events also occurred to allow for simultaneous track and field events. The preexisting natural grass field was transformed into a synthetic turf field using alternative Environfill infill, to provide the school's athletes and users excellent playability.
Why was the project a success?
Although the track and field remained in the same location, the events were relocated to work in harmony with the Gymnasium improvements. Some additional site enhancements were designed by B&L, including paved parking areas and pedestrian walkways. This facility became fully operational in 2021 and is the anchor of the front vista for this historic school complex.
Project At a Glance
Services
Athletic Facilities
Construction Services
Site & Civil Engineering
Related Articles
Proposed Stormwater Permit will Rain Change for NY Municipalities
Read Article
Project Gallery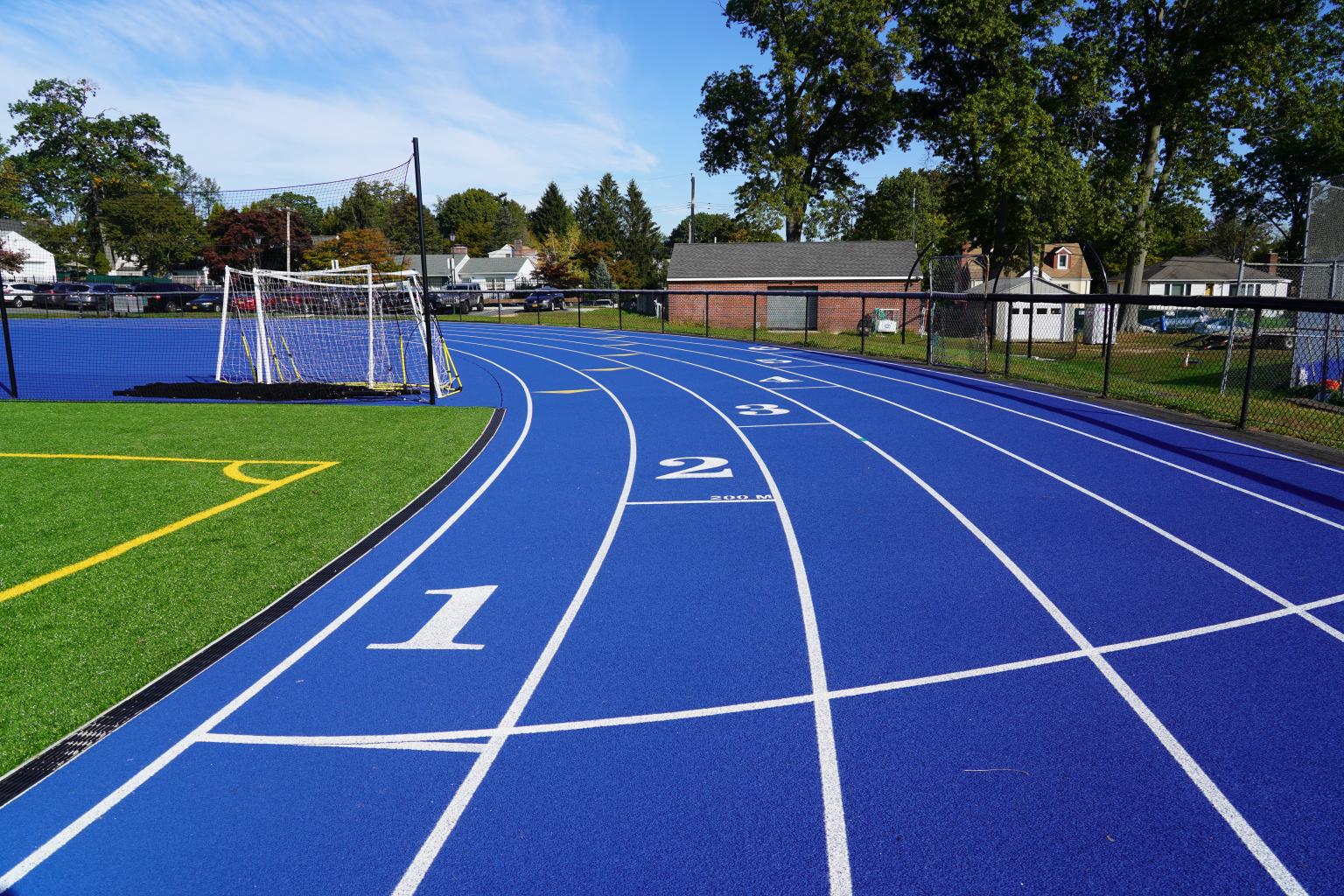 At Barton & Loguidice we're passionate about our clients, our work, and making a positive impact on the world around us. Learn more about our mission and culture.
Firm Overview